Tim Miller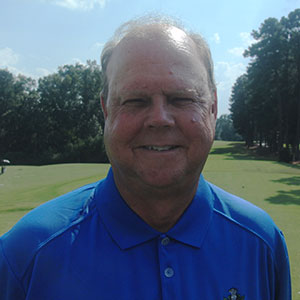 Tim Miller is a native North Carolinian and has been a member of the Duke University Golf Club staff for nearly 20 years. Tim's love affair with golf began as a junior player and member of Starmount Forest Country Club in Greensboro, NC. After finishing his college degree at Coastal Carolina University in Myrtle Beach, SC, Tim earned his PGA Class "A" status as a member of the PGA of America.
As a quarter century member of the PGA, Tim has held several positions within the golf industry including: Head Golf Professional at Marsh Harbour Golf Links and River Hills Golf and Country Club in Little River, SC. While serving as the Head Golf Professional at River Hills, Tim was instrumental in the development of the River Hills Golf and Country Club from its infancy stages to becoming one of the most recognized country clubs in the area. The PGA of America honored Tim as a "Growth of the Game" leader for beginning the Durham Scholars program, intended to introduce golf as an after school option for inner city youth. Tim is currently the Director of Golf Instruction for Physical Education at Duke University and remains very active in group lessons by serving as the lead golf instructor for the Fuqua School of Business.
Away from the golf course, Tim is an avid Carolina sports fan and you can find him sitting center ice at many of the Carolina Hurricane hockey games.