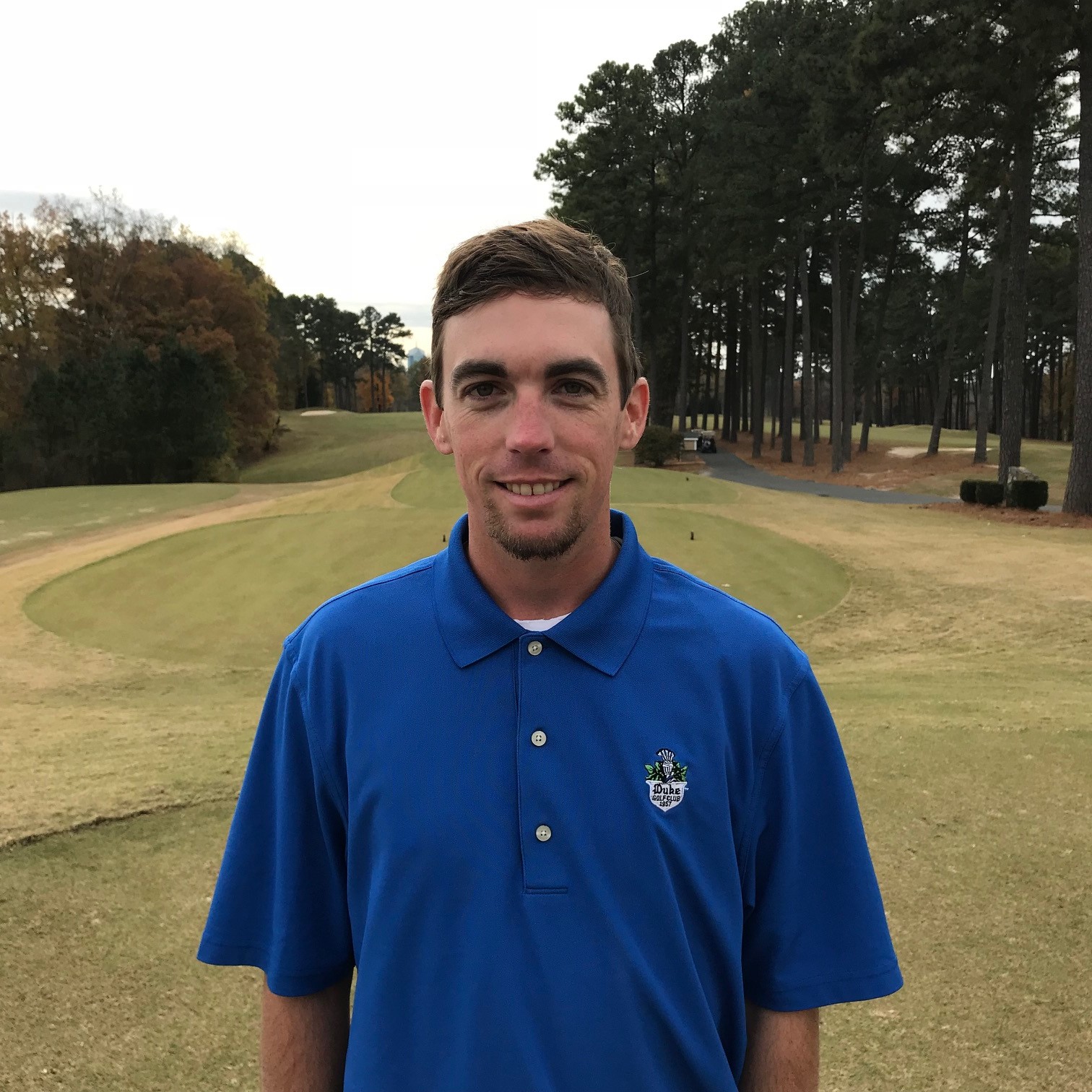 Brendan McNulty was brought on as the Senior Assistant Superintendent here at Duke University Golf Club back in July of 2017. He was introduced to the game of golf by his father, and at an early age recognized it would have a profound impact on his life. Brendan felt at home on the golf course, and couldn't imagine being anywhere else. Realizing that he was not going to be able to play golf for a living, calling the course his office was the next best option.
Brendan obtained his Bachelor's Degree in Turfgrass Management from Virginia Tech in the spring of 2009. After graduation, he continued on at VT to do his Master's Degree working with experimental controls of Poa Annua in Bentgrass putting greens under Dr. Shawn Askew. In the spring of 2011, he accepted his first Assistant Superintendent position at Hanover Country Club, just north of Richmond, Virginia. After almost 4 years in Richmond, other opportunities arose in Roanoke, VA with Ashley Plantation Country Club and most recently, Ballyhack Golf Club where he hosted the annual State Open of Virginia.
Brendan's duties at Duke University Golf Club consist of constructing and executing daily maintenance routines as well as annual turf health programs. His goal is to provide the members and guests of Duke University Golf Club with the best possible conditions, while maintaining a safe and professional work environment.
Brendan currently resides in Durham, NC and his hobbies outside of work include traveling, fishing, running, working on his car, and spending time with friends and family.